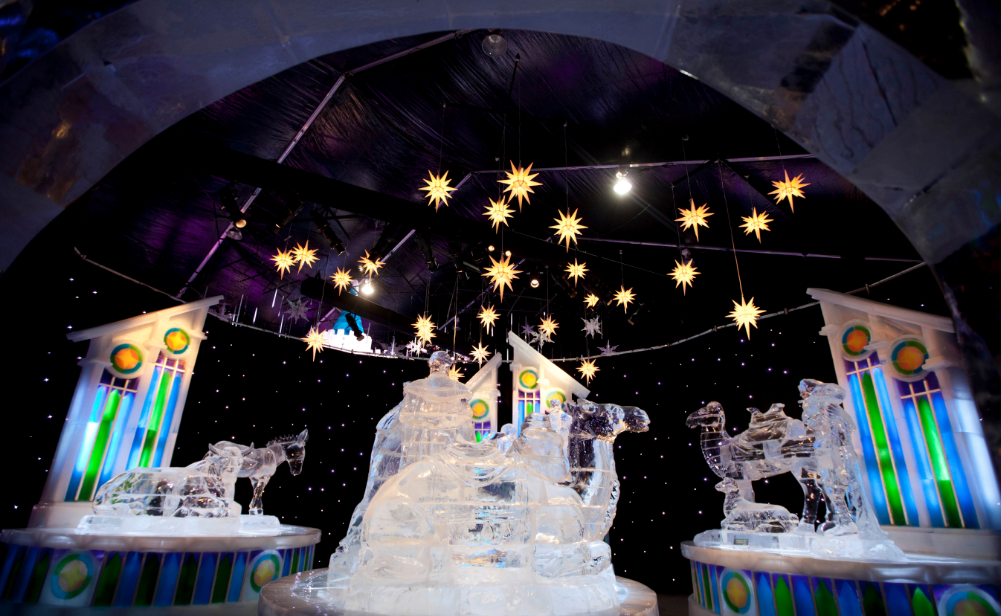 GRINCH'REPORT: CHRISTMAS RETURNED TO GAYLORD ICE! EVENT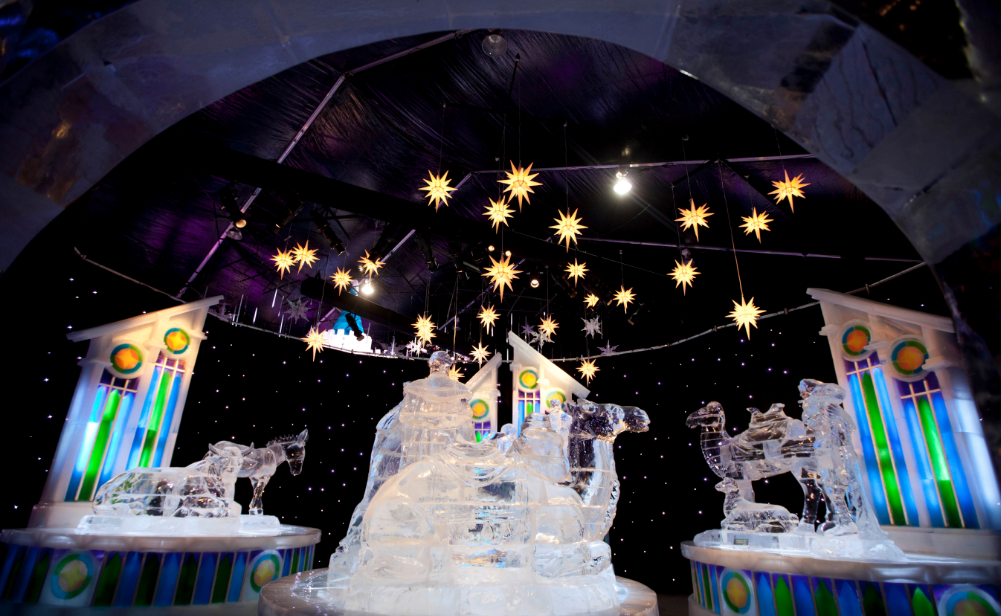 Grinch may have stolen Christmas – but he's brought it back to Gaylord National Resort on the Potomac.

That green guy of Dr. Seuss fame is celebrating Christmas on the Potomac through Jan. 9, and ICE!, featuring 'How the Grinch Stole Christmas' in 5,000 blocks of sculpted and colored ice weighing more than 2 million pounds, is the resort's holiday centerpiece.

This year's ICE! attraction is similar in artistry and color to the one that brought 200,000 visitors to its Maryland riverside location in 2009, Welcome to the North Pole, a fantasy visit to the North Pole complete with ICE crystal carousel, castle and slide. 


The path into the attraction is lined with artifacts and memorabilia celebrating the art of Theodore "Dr. Seuss" Geisel. It's a lineup of lithographs, serigraphs and sculptures reproduced from Geisel's original drawings and painting.

No worries about approaching the subzero environment at the end of the art. Staff hands out insulated jackets sized to fit toddlers to grandpa and everyone in between.

Upon entry into the icy diorama, the 1957 children's classic tale comes to life. Thanks to 40 award-winning artisans from Harbin, China, you'll walk through Grinch's frozen lair; Christmas Eve in Who-ville; the Grinch stealing Christmas form the Who houses; and Mount Crumpit, where you can climb to the mountaintop and zip down ice slides right into Who-ville.


And what else does the resort have in store for the season? The list is long and includes nightly illuminations of the 60-foot glass Christmas tree hanging inside the resort's atrium, indoor snowfalls and two million lights. Have your pick from events like musical dinner shows, breakfast with the Grinch; brunch with Santa, indoor ice skating and scavenger hunts. Indoor ice skating, rides on a miniature train and Christmas classic films on a giant screen at the resort's indoor pool are in the array.

Before you go curl up with the original Grinch Christmas story – and visit the Christmas on the Potomac web site. It's a good way to prepare the whole family for ICE! and the brightest season of the year on the Potomac.

The 2010 ICE! exhibit and all its attendant events are sure to accent the holidays for any age visitor who stops in for the fun. Be prepared to grow a bigger heart, just as Grinch did when he learned about the real meaning of Christmas.