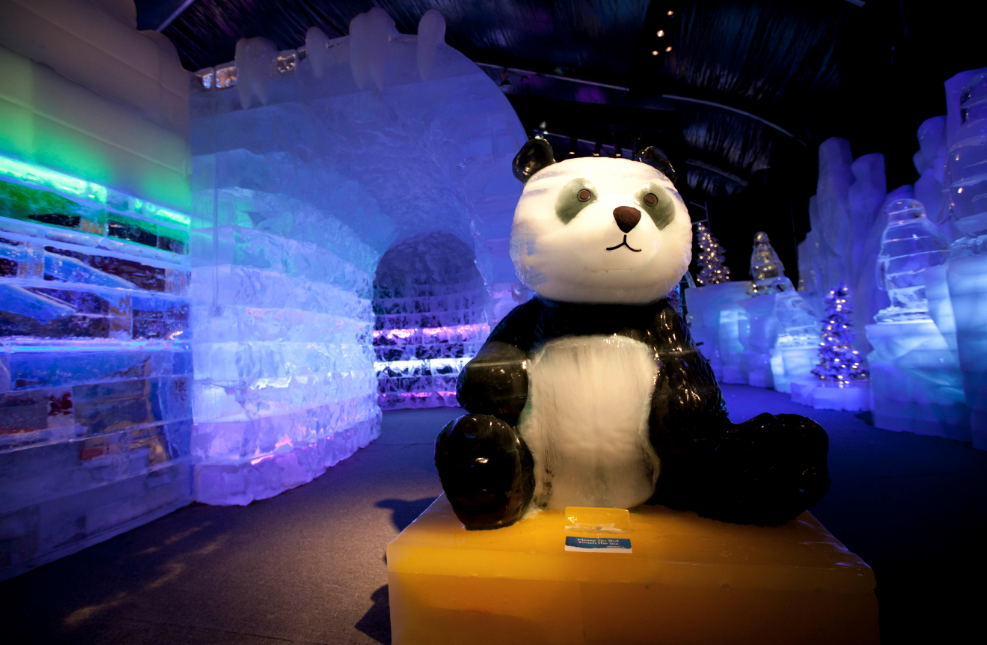 Move Over Mickey Mouse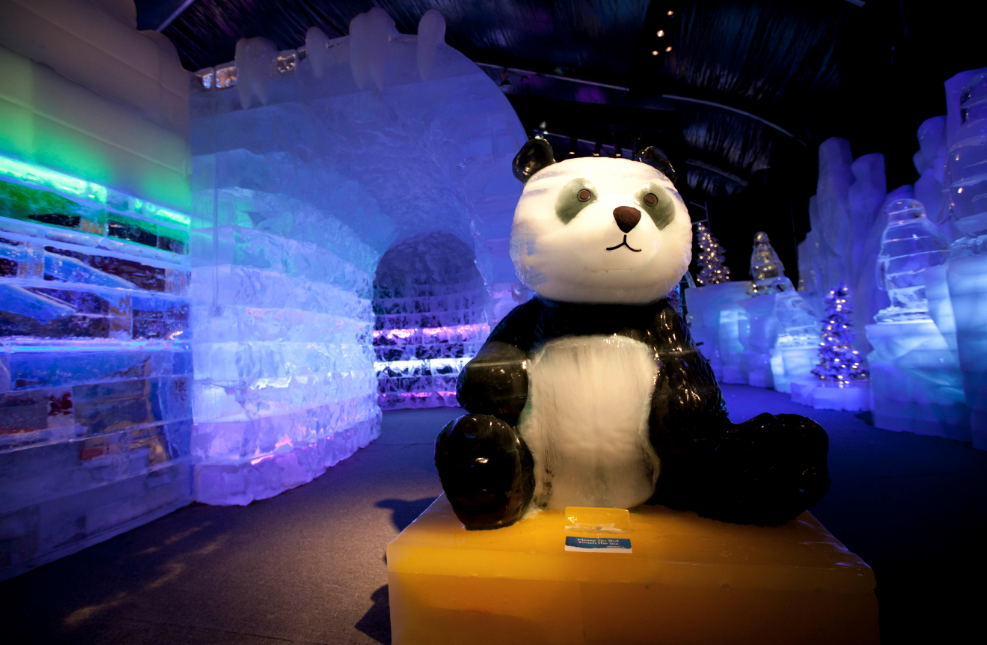 Orlando, Florida. In this city of palm trees and 80 degree weather, where 90 theme parks compete ferociously for the 20,000 tourists who arrive daily, the latest attraction might seem an unusual draw for late snowbirds fleeing the cold north; Ice.. Tons of it!


Move over Mickey Mouse, the ice sculptors have arrived in plenty of time for Christmas. for thirty-five days they've chiseled through two million pounds of ice to create a 20 000 sq ft winter wonderland.


The deep freeze extravaganza was created to promote a local resort hotel, which spent more than 1 million dollars to house it in an insulated tent in its convention centre. Air conditioners and blowers preserve the carvings at a cool nine degrees.


In one area, two life-size toy soldiers, carved from blocks of blue and red ice, guard the steps to a gigantic castle. In another, toys and animals fill Santa's workshop with large candy canes gracing the doorway.


Visitors are given heavy parkas to wear as they wind their way through snow covered fields and ice carved fences, past a nativity scene of life-sized figures and animals shimmering under colored lights.


"My parents had sent me emails of Russian ice sculptures, so this is something that I wanted to see," said Ken Chapman of River View, Florida. "The nativity scene was stunning, that was the prize of the whole thing."